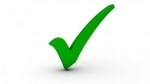 Our quality standards are in compliance with laws and requirements, and ensure that our customers are provided
with a product of the highest quality.

Dependability, reliability of delivery, right quality, easy operation, and active environmental awareness are core characteristics of our product.

We achieve this by working with the best suppliers, and with their workmanship aim to constantly develop and improve work processes in the company, product and market.
Our quality manual is based on ISO 9001:2008, and covers all of ERRI AB's processes.
The purpose of the quality manual is to guide the way we work so that we reach our goals, and at the same time satisfy our customers.